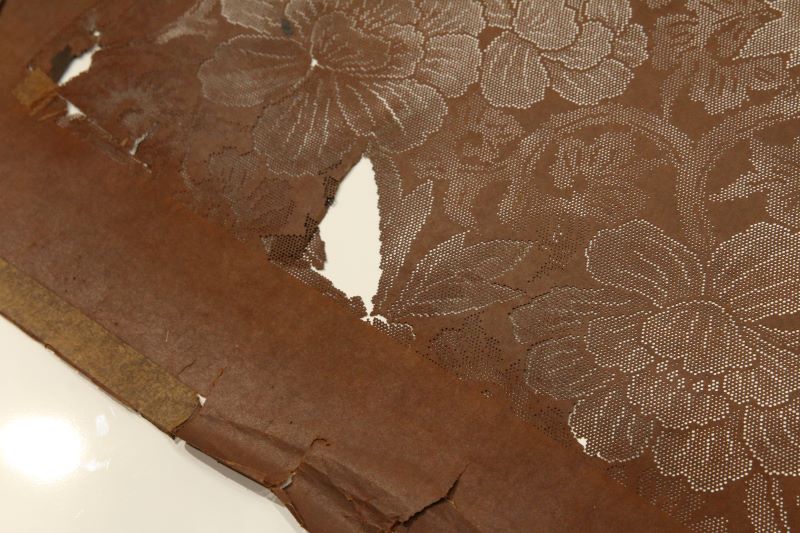 Tokyo shop strives to digitize to preserve traditional Komon stencil dyeing technique
January 16, 2022 (Mainichi Japan)
LINK to article.
TOKYO -- A workshop in Tokyo that creates products using a traditional Japanese stencil dyeing technique called "Edo Komon" has launched a crowdfunding campaign to digitize and preserve the extremely fine patterns which are on the brink of extinction.
The dyeing studio Tomita Sen-Kogei Co. (Tomita Dyeing & Crafts Co.), located at the foot of a bridge over the Kanda River -- a site famous for cherry blossoms -- was founded in 1882. The shop sells kimono, as well as neckties, scarves, umbrellas, wallets and other items employing the dyeing technique of "Edo Komon" -- a method that developed during the Edo period (1603-1867) and is known for its extremely small patterns which cannot be seen from afar.
The paper stencils used to attach the intricate patterns onto fabric are primarily works by craftsmen from Mie Prefecture who carve the designs by hand. The workshop, and industry as a whole, is facing a crisis in terms of the protection of the craft and skills amid difficulties to preserve the stencils as well as a shortage of successors.