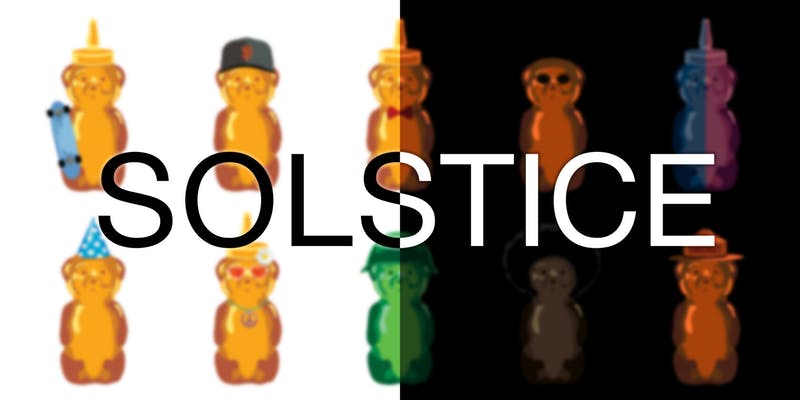 fnnch is excited to announce his first show in over a year, Solstice. It will be on Jun 22nd from 6pm - 10pm at 302 Folsom St in downtown San Francisco. Get your tickets here.
In this show fnnch will release new hand-painted multiples: spray paint on plywood or canvas from limited editions. There will be new honey bears, lips and cans of LaCroix.
Register to receive a free, limited-edition sticker (and give him some idea of how many drinks to buy).
Purchase a ticket to also receive a limited edition print.
While fnnch will be revealing new art for the show, that's not really the point. The point is to get together and have a good time. I'll have a taco truck (El Tonayense) out front and libations (wine, beer and LaCroix) inside.
He's excited to show you some of what he's been working on and to see folks in person.

Again, the link for tickets is: https://fnnch-solstice.eventbrite.com/