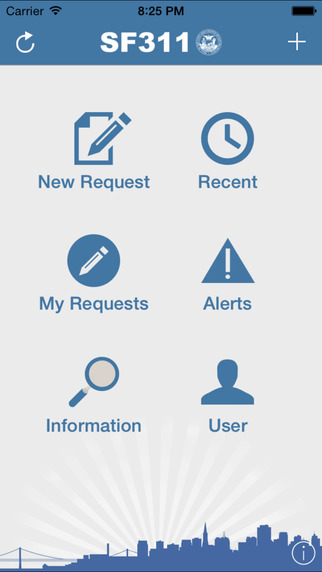 San Francisco hitting up graffiti vandals with costly civil suits
By C.W. Nevius for the SF Chronicle
August 21, 2015 Updated: August 21, 2015 5:16pm
Everyone knows how difficult it is to stop the graffiti tagging epidemic in the city. First, it's nearly impossible to catch anyone in the act. And if cops do, a criminal case in the courts often results in minor consequences, like a few hours of community service.
A walk down virtually any graffiti-tagged street in the city tells you criminal charges aren't having much of an effect.
So, San Francisco is changing the game. We're making it personal.
In an innovative and clever legal maneuver, the city attorney's office is asking the courts to treat the city like any other property owner and allow it to sue for damages to pay for graffiti cleanup. It makes for some odd phrasing when the complaint says, "Plaintiff is . . . the owner of real personal property in San Francisco, consisting of Muni buses."
But that's how San Francisco has filed a civil suit against a woman officials say is an infamous serial tagger. The city alleges that Cozy Terry (her real name according to the complaint) tags as "Coze" and is responsible for 28 separate acts of vandalism on city buses. In all, the 41-page complaint lists 58 cases of tagging and adds up the cost of cleanup and repair. The total should get the attention of graffiti scofflaws.
"It is at least $53,788," said Jill Cannon, one of the two deputy city attorneys who is making the case. "I don't know what her assets are, but if we get a judgment we will seek to collect."
Bans sought
Yikes. And that's not all. The complaint also seeks to ban Terry from carrying tools that can be used for graffiti and from "entering into, or riding upon, any Muni bus, railcar, cable car, trolley or LRV." (Exceptions are made for going to work, for example.)
"We are trying to send a message," says City Attorney Dennis Herrera, "that this will be taken seriously and it is going to cost them."
This all came together in that rarest of moments in local government — widespread cooperation. There are several moving parts, and to pull it together several different agencies had to collaborate.
For starters, a civil suit is easier to prove than a criminal one. The latter requires guilt beyond a reasonable doubt, while civil needs only a preponderance of evidence. Chances for real consequences, in the form of remuneration for damages, are improved.
Second, city officials tweaked local laws to make it easier to bring these cases to civil court. Supervisor London Breed pushed legislation in spring 2014 that, among other changes, amended "the Public Works Code to permit the City to pursue civil remedies, including injunctive relief, civil penalties, attorney's fees and repayment of abatement costs."
"It's a win-win," Breed said. "The legislation gives us the right to go after someone with civil charges for graffiti vandalism. This is a way to get some results and consequences. This is how policy should work. I'm really excited about it."
Then officials needed a case. And evidence. And that's where taggers' desire for public attention works against them. Because taggers essentially sign their names on walls and buses, and want recognition, it's easy for an expert, like SFPD's graffiti officer Martin Ferreira, to identify them.
That's where the Department of Public Works comes in. Workers who spend every day painting over tags now use the city's 311 phone app to photograph the graffiti before removing it, and send the image to Ferreira. He catalogs it and puts all the matching tags in one file.
So when Cannon and co-Deputy City Attorney Victoria Weatherford put the complaint together, they were able to show examples of tags and create a map showing locations where the person believed to be Terry had been tagging.
Social media posts
And then there was the wild card — dumb posts on social media. Terry, like other taggers, appears to have posted photo after photo of her "work." There's even one on an Instagram account that shows a woman officials believe is Terry in the act of tagging a wall. Terry apparently disabled her Flickr, Tumblr and Instagram accounts after she was served with the suit last Saturday, but Weatherford and Cannon had already grabbed screen shots.
Going after Terry, the attorneys say, was a slam dunk. She's been arrested once and cited once for spray-painting her tag on a bus shelter to no effect.
"I would just say so far she has not been deterred by criminal prosecution," Weatherford said. "She was caught in the act and cited on April 29, 2013. Six months later (Oct. 21, 2013) she was part of the crew that decimated the Glen Park BART Station (causing over $34,000 in damages.)"
Although this is not the first time the city attorney has brought a graffiti case for financial payment, the tools, social media and 311 photos they're using now will give them a huge advantage.
"I hope graffiti taggers take notice," said Cannon. "When the victim is San Francisco, we are going to do something about it. You can't do this and expect no consequences."
I've written about other municipalities, like Santa Rosa, that have been successful with civil suits for damages. But if this suit pays off, it should have a much bigger effect on taggers in San Francisco than criminal trials.
As city attorney press secretary Matt Dorsey says, "The district attorney tries to put people in jail. We try to take their money."
Taggers want recognition for their work. Now, they're getting it.