The folks distributing the doc ART WAR are giving away streaming versions of the video until tomorrow (Sunday). Free access may only be for certain countries. As always, stencils are in the mix and always an effective tool for "street newspaper" tactics.
http://dafilms.com/film/9138-art-war/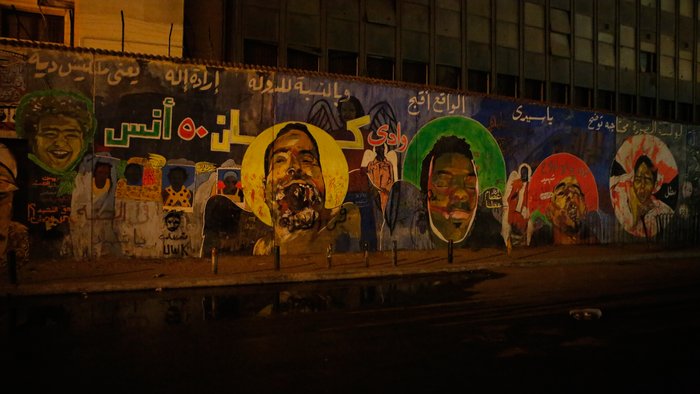 Art is a weapon! This motto still holds true in Cairo. After 30 years of autocracy, President Mubarak was swept away by his people. Now the street belongs to them, the young rebels and artists. Graffiti sprayers and painters make the walls speak. They recount the days of fighting in blood-smeared portraits, the time of anarchy in wild collages, the attempts of liberation from a suppressed sexuality in obscene pictures. 
Walls become a chronicle of the rush of events; electro pop and rap supply a thrilling soundtrack. Euphoria is followed by overpainting and destruction. Snipers are at work, aiming at the protesters' eyes. The revolution is no more romantic than this underground art, whose aim is to provoke and take risks, is accommodating.
In one episode, director Marco Wilms draws a line back to the historic murals of the age of the Pharaohs. In a country with a high illiteracy rate, such traditions become a tried and tested medium of revolt. In a wild tour de force through the past two years of permanent and radical upheavals, "Art War" shows the dangerous dance on the volcano as a trip driven forward by the colours and rhythms of the Egyptian painters and musicians.
Image: