David Willis just emailed scans of drawings, artifacts, and photos of his 1976, Street Lightnin' Gang, stencil-graffiti bust (the written story is here):



David Wills in Street Lightnin' Gang uniform outside Camden Town Underground station



Wills sprays the traffic light control box in Notting Hill Gate.



Busted by Sergeant Bootsy!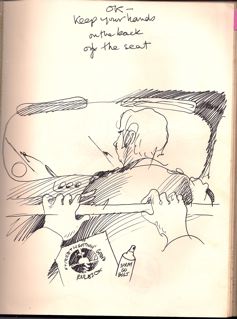 Bootsy says, "OK. Keep your hands on the back of the seat in front of you."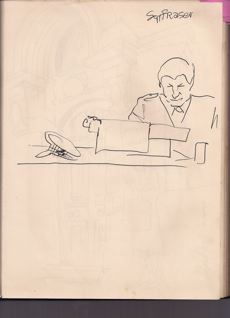 Sergeant Fraser books Wills in for Malicious Damage.



Officer Moody looks up a lesser offense.



Sergeant Bootsy signs off on "Defacing a pale."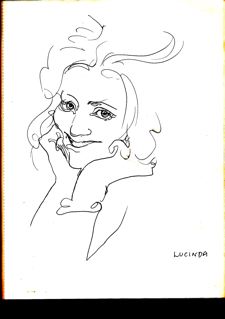 Wills leaves for Lucinda Cowell's place in what used to be his old flat on Basset Road
– Bootsy stays the night in the cell.



Next day, early in the morning at Marylebone Magistrates court.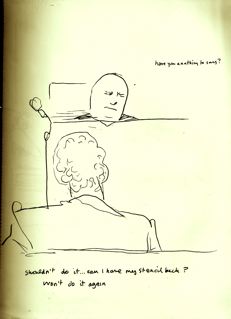 Wills pleads guilty, the judge asks if he has anything to say, he says, "Won't do it again."
The judge returns the stencil, when told it is an art object.



The notice of a 55 pound fine.