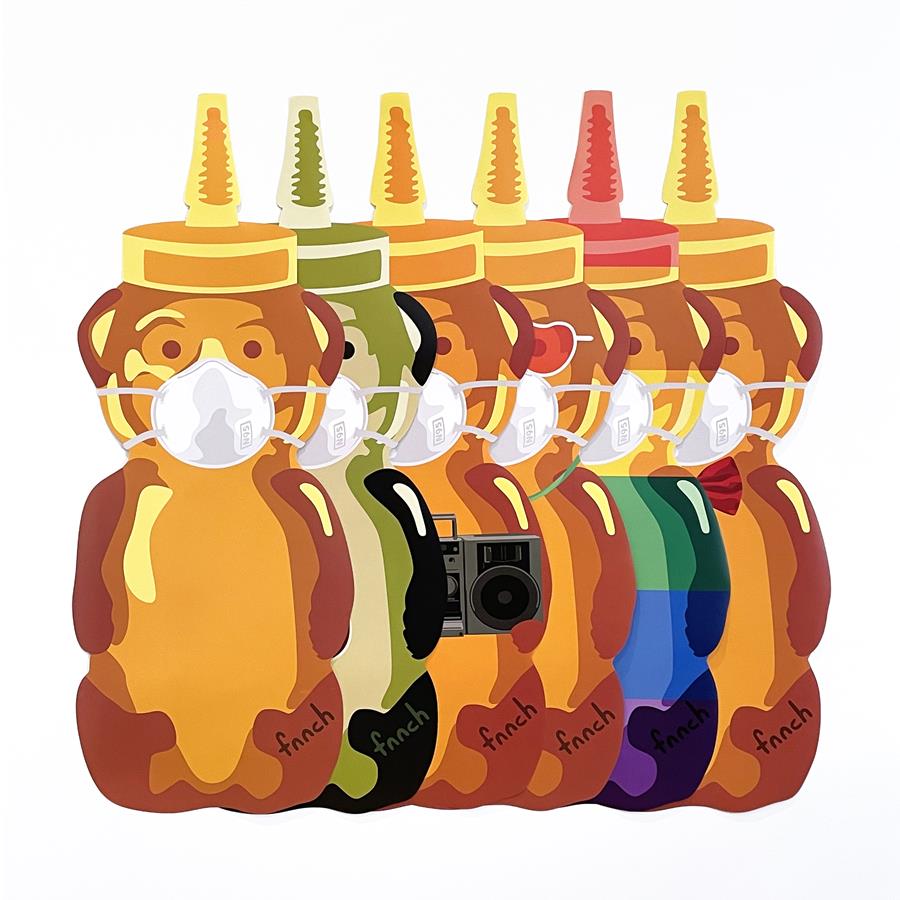 Today I am relaunching the Honey Bear Hunt. The bears are better quality, and I am asking everyone to keep them up for at least 3 months and appear on the map. Hunt Kits are now available on store.fnnch.com, and more will be released every Wednesday.
What Is the Honey Bear Hunt?
The idea is for people to put Mask Bears in their windows so neighbors can walk around and spot them. This is a fun, safe activity for individuals, couples, and families.
I launched it last May, and it exceeded my wildest expectations — we have now shipped over 12,000 Hunt Kits to all 50 states and 5 continents!
As COVID rates have soared, much of the country has locked down again, restricting movement and closing galleries and museums. The Honey Bear Hunt brings art to you.
Better Bears
The original bears were printed on relatively cheap paper with relatively cheap ink. The new ones are made by a professional print shop and are much better quality. They should wrinkle and fade less in the sun.
Expectations
If you buy a Hunt Kit, I am asking you to put it in your window for at least 3 months. It would be swell if you kept it up for the duration of the pandemic, but I want to make a reasonable ask. After 3 months I will reach out with a survey to see if you'd like to keep your bear up longer.